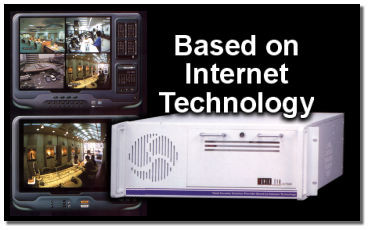 Advantages of Digital Video Recording Systems:-
Resolution for recording and printing is calibrated for enlargement and reductions, maintaining a vivid image.
Permanent uniform high resolution display, with easier maintenance.
Image control such as brightness, size and contrast adjustments, noise reduction, enlargement and reduction.
Speed search by date, time and camera.
Data transmission for back-up storage in *.bmp type, or to a print out.
Motion detection; start/stop recording.
Password protected main functions.
Remote access via internet and TCP/IP through PSTN, ISDN, LAN and ADSL.